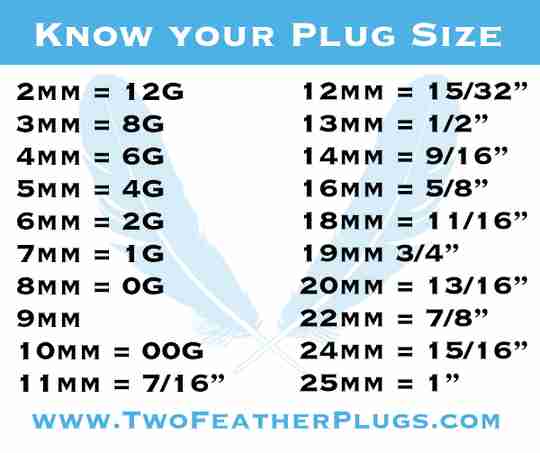 The biggest confusion is 12mm versus 13mm
Customers contact me saying they have 1/2" what size should I get?  The problem is every website has answered this question in a different way.  So if you get a "1/2 inch" plug from one website it does not match the "1/2 inch" size of another.  Every website has its own definition.  Some state 12mm as 1/2" and some state 13mm as 1/2". 
Again the answer is to just know your plug size in millimeters.
Listen.  I understand we live in the USA and we measure things in inches, but the standard for plugs has always been both gauge and then millimeters for the larger sizes.   The issue has been what different websites and manufacturers are calling 1/2".