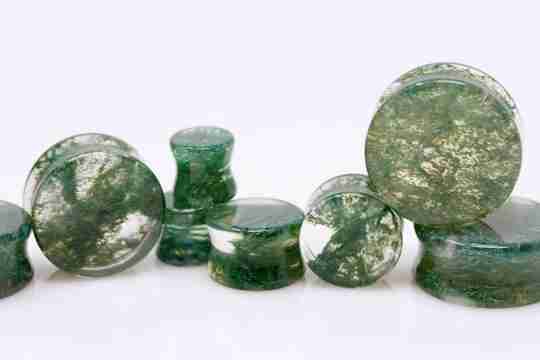 Moss Agate Plugs  - 
The "nature stone", Moss Agate is an excellent stone to use in efforts to reset and harmonize some of the systems in your body, like the immune, the lymph and the circulatory.  It can help combat illness and speed up recovery.
It can help you to take notice of any disarray in your life and create balance in your emotions and revive your soul.  The stone can be used to reduce fears and alleviate pressures in life while encouraging self expression and communication.  
These are great plugs to wear for moving towards a healthier way of living.

Click for Moss Agate Plugs